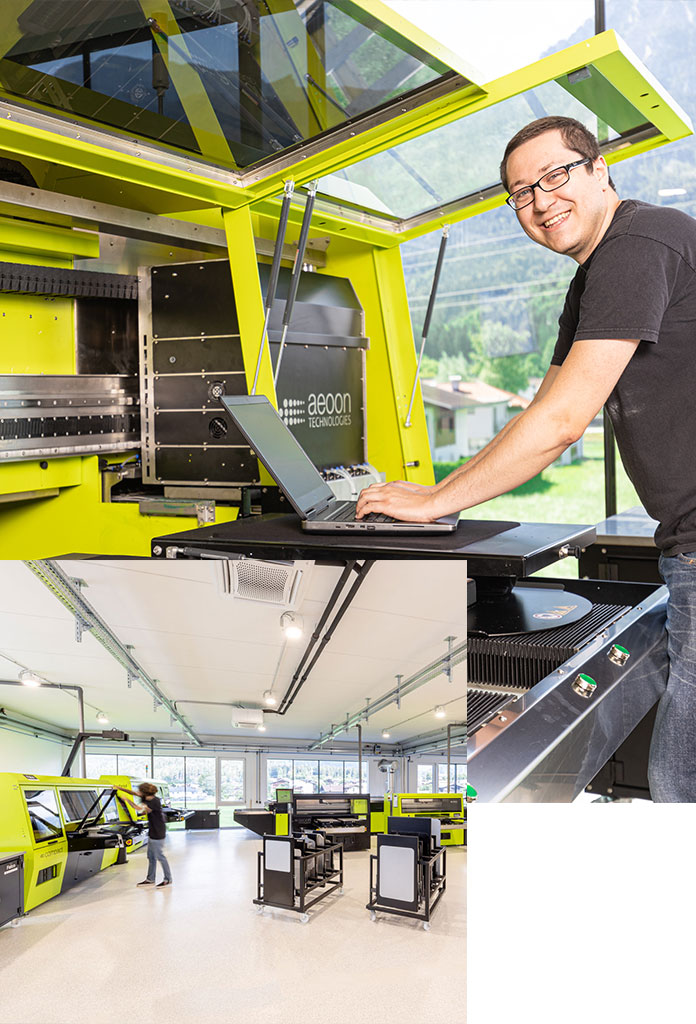 ABOUT AEOON
Our Customers' Satisfaction is Our Most Important Goal
aeoon Technologies was founded in the hometown of Angelo Schiestl, Schwaz in Tirol – CEO and founder. His philosophy to treat all employees, distributors, clients and partners like family has created strong, successful and life-long partnerships. It is of utmost importance to aeoon technologies to be known for building the best DTG equipment in the world, offer second to none service and support and build strong and long-lasting rapport with our new and current family members.
Austria is known for developing some of the most complex, high quality products in the world, assembled by people who have a tremendous pride in their work. These are the main reasons why aeoon technologies emphasizes on sourcing local and regional suppliers, whenever possible. Furthermore, the local partnerships also mean a lower environmental impact, more efficient logistics and higher flexibility. Our customers appreciate the fact they know when they buy from aeoon, their equipment will perform – every day.
Owning the entire process from design to manufacturing all in our corporate facility in Kramsach – Austria, makes us different. aeoon technologies benefit from the unique case that the same people who design the products, obtain immediate feedback on all componentry, to build the most robust DTG printers in the world. The accelerated alpha and beta testing takes place next to the innovation center & research and development center, which means that every component is tested various times, to ensure the products will hold up to the demands of our clients.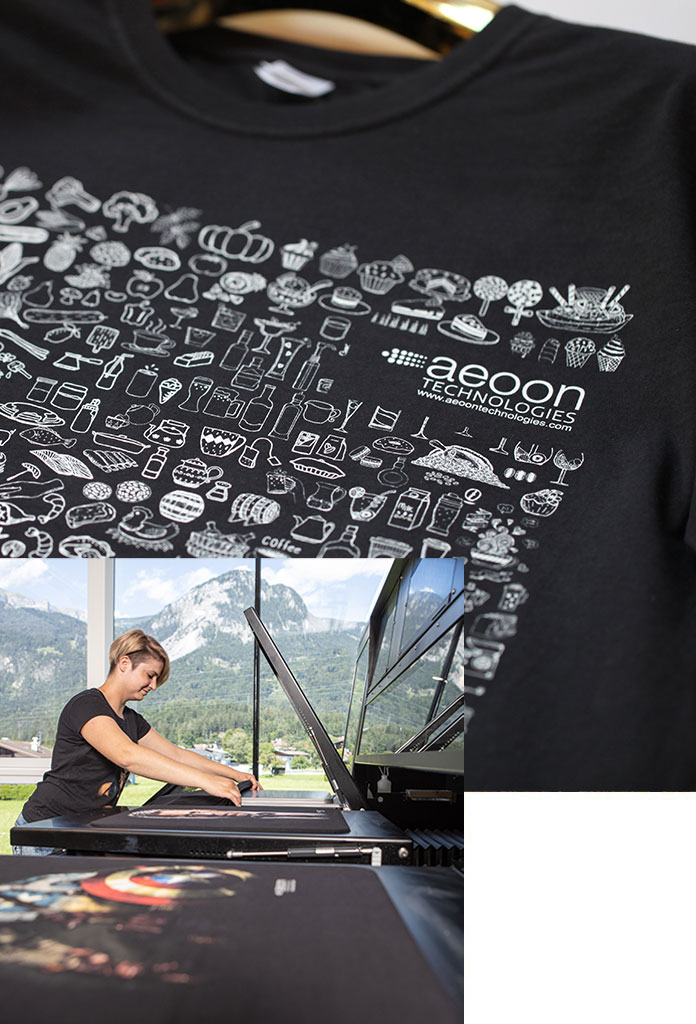 NOTCINA Partners with aeoon Technologies
3 Generations of Textile Equipment History
We are your direct source in the United States and North America for aeoon DTG Solutions, ZSK Embroidery & Technical Equipment as well as Nagel & Hermann Rhinestone / Hot Fix Element Equipment.
Over 60 Years and 3 Generations ago, our business began as a true entrepreneurship in the textile industry. Back in 1955 in St. Louis, MO, our commitment to the textile trade began and has since evolved to multiple equipment and software solutions for the decoration market.
Since then, our goal has always been to help decorators of all backgrounds to build and to grow their businesses. Our teams of specialists understand the value of knowledge and support needed to assist & guide our customers.
The same family that started the business is still involved and proudly runs the company today. We are committed to you, our customers and friends, to provide you with the most valuable & reliable products as well as education.