Inks For Digital Textile Printing
Water-based and biodegradable
Nowadays more than ever, DTG printing businesses are going eco-friendly as customers are growing more and more conscious about where their product is coming from and how it's made.
Water based ink, which is made by suspending a biodegradable pigment into a water base, is gaining popularity within the DTG printing industry due to its combination of quality, affordability, and eco-friendliness.
aeoon Technologies is dedicated to protecting and conserving our natural environment and therefore uses 100% water-based ink. Our innovation center has been continuously testing print parameters and improving the print quality on a huge variety of garments. Additionally, our team has been focusing on reducing the amount of ink being used while maintaining an outstanding print quality, which is a significant ecological and economic impact for our customers and the print industry.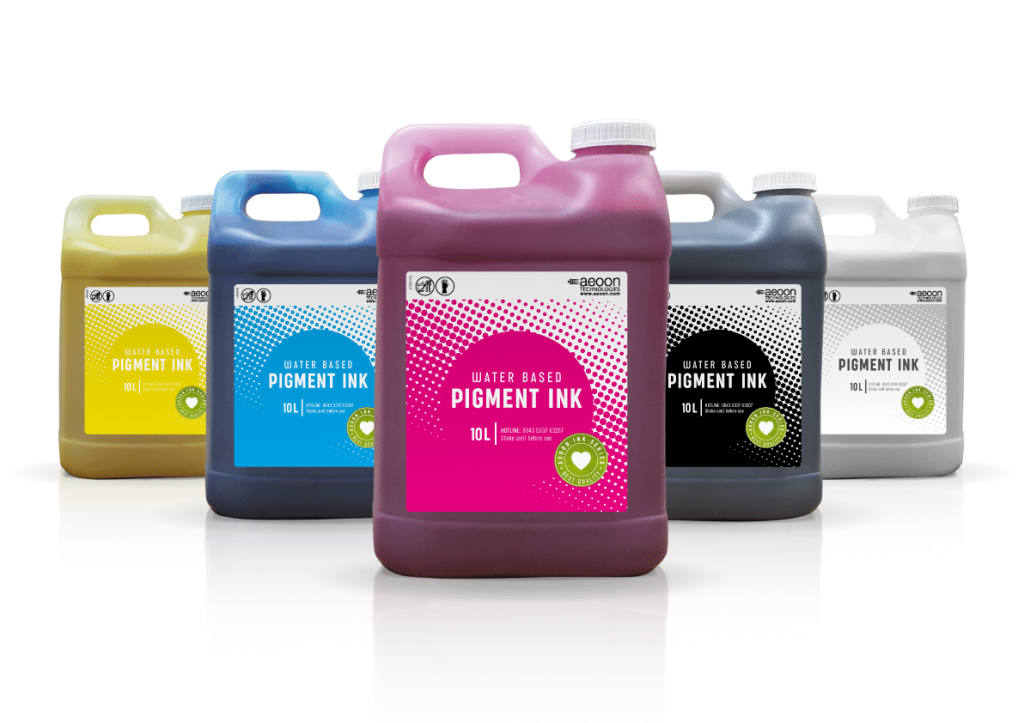 Expanded Color Gamut (ECG)
Additional process colors enable greater color accuracy
For DTG printers that use only CMYK colors, it is almost impossible to replicate the vibrancy and brightness of an RGB image in a print. This is because the colors needed are simply "out of gamut" – they are not in the CMYK color range. As a solution, aeoon offers the additional process colors RED and GREEN.
Advantages of ECG:
Larger color gamut and improved transition between colors
The printed result is closer to the outgoing RGB design
Pantone colors are easier and more accurate to achieve
More homogeneous printing results